"Manners from the Heart," Written by Leana Greene, is a guide to manners and etiquette for children. "Manners from the Heart" provides parents with all the essential things their children need to know before they leave home. Thought bubbles, interactive text, and funny illustrations by RC Montesquieu accompany the story, teaching growing children why it is important to be nice and that it is fun and cool to have manners in every situation.
What sets "Manners from the Heart" apart is the belief that manners are about creating love and connection. While it offers suggestions on how to behave in certain situations, the book's main focus is how your actions make others feel. We accomplish this by showing that manners are not just a bunch of "stupid rules" that we have to follow. Rather, they come "from the heart" and are an opportunity to make other people feel appreciated.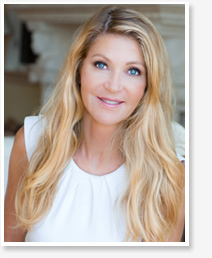 About the Author
Leana Greene is a CEO and founder of Kids in the House, the world's largest parenting video library with over 8000 videos from 450 top parenting experts. She is an entrepreneur, parenting-trend expert, and a mother of three. Leana's goal has been to create the ultimate parenting resource where parents everywhere can get quick, easy information that is delivered in an educational, inspirational, and entertaining way by leadig experts. Manners from the Heart is an extension of Greene's mission to bring valuable information and advice to parents and children, and she is proud to share this book on manners and etiquette.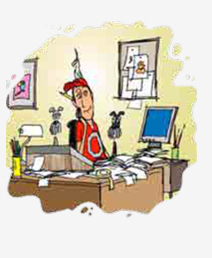 About the Illustrator
Jerry King is one of the most published and prolific cartoonists in the world today, selling nearly 300 cartoons a month to clients worldwide. His client list consists of Disney, American Greetings and many other companies throughout the world. Jerry rose to prominence as one of the top cartoonists in the world while serving in the U.S. Army. He then was recognized as the top college editorial cartoonist in America. After he graduated from The Ohio State University, The National Cartoonists Society voted him the best magazine cartoonist in America. Drawing cartoons about kids comes easy to Jerry, as he has two daughters who think he's unemployed because he works from home.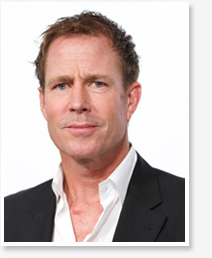 Edited by Kevin Lake
Kevin Lake is the founder of Wired2Engage, a company that creates socially responsible content for brands. He is a graduate of the London School of Economics and the University of California, Berkeley.
---
"I've learned that nice goes a long way in Hollywood. Teaching my children kindness and manners are top of my mommy list. This book is full of important life lessons and so fun! Now we laugh and learn during bedtime. A Mommy Must-Have!"
Brooke Burke-Charvet - TV Host and CEO of ModernMom.com
"The art of gracious living remains alive and well when children learn to follow the delightfully illustrated " manners guide" written by Leana Greene. Teaching these essential skills to your children will greatly enhance their future personal and professional success."
Lee Hausner - PhD Senior psychologist for the Beverly Hills Unified School District for 19 years
and Author of Children of Paradise...Successful Parenting for Prosperous Families
"As a father of three, I think this guide helps you teach your children love & respect for others in a fun way."
Mark Shriver, Sr. VP, Save the Children
"This book teaches that an act of politeness is thinking of and respecting in your actions the inner world of another person."
Daniel J. Siegel, MD - Neuropsychiatrist, New York Times Bestselling Author, and Mindsight Educator
"A beautifully sensitive yet entertaining and utterly practical manual for children that teaches and honors the disappearing art of politeness, which is, at its core, the putting of other people's feelings before one's own selfish desires, and which, when practiced, makes life both civilized and safe. What a rare and valuable volume."
Edward Hallowell, M.D., Psychiatrist, ADHD Specialist, & Author
"A delightful presentation of simple but meaningful insights for every child. What a joy to read."
John Gray, PhD, Best-selling Author of Men are from Mars, Women are from Venus
"Kids in the spectrum will love this too! We can all use this book, but parents, teachers and clinicians will find this a wonderful tool for non-neurotypical kids because of its emphasis on the development of empathy and "theory of mind." And the sharp illustrations make it a shoe-in for visual learners."
Dr. Wendy Walsh, America's Thought-leader on Relationships
"A MUST READ for kids. The etiquette and manners displayed in this book are fun, imaginative, and meaningful. Manners from the Heart is a book that every child should read and own."
Gender In Media Institute Gender In Media—Founded by Academy Award-winning actor, Geena Davis
"I loved Manners from the Heart - and so did my kids! A great handbook for doing the small things that make a big difference to everyday relationships."
Roman Krznaric, author of Empathy: Why It Matters, and How to Get It